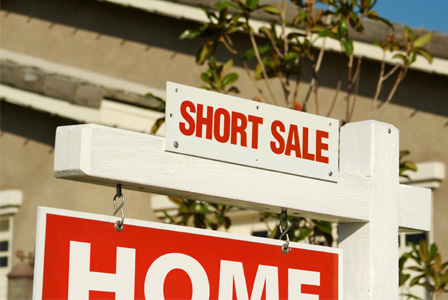 No matter where you are living these days, chances are, if you are trying to sell your home it's not nearly as easy as it would have been 10 years ago. Homes aren't flying off the market like they once were and many families, in an effort to avoid foreclosure, are attempting to short sell their homes.
Here are a few tips to help you hang in there for the long haul:
Investigate the process
"In order to qualify for a short sale you must have a hardship that has caused you to be unable to meet the terms of your loan, such as job loss, divorce, medical issues or relocation," says Avery Piantedosi, short sale specialist with Max Broock Realtors. She also recommends contacting an accountant regarding tax implications "although through 2012 most homeowners qualify for the Mortgage Forgiveness Debt Relief Act, anyone considering a short sale should contact a CPA to discuss their tax situation."
Find a knowledgeable Realtor
This may be the most important piece to a successful short sale. Find a Realtor who is an expert at short sales. A Realtor who says they have completed a short sale before may not be sufficiently qualified. Make sure they have more than one under their real estate belt, find out how involved they plan to be in the process and how long it took their previous short sales to complete.
Be flexible
As with any type of sale, be as open as possible to letting people view your home. Since your home will be selling at a reduced rate you will, hopefully, get a lot of showings in a short amount of time. Think of it as short-term sacrifice for long-term gain. A few weeks of people coming in and out could result in quite a few offers, and the closer they are able to come to what you owe on your home the more likely the bank is to accept the offer.
Save everything
In order to qualify for a short sale you will have to submit a great deal of paperwork to your lender. "Submit paperwork the lender asks for as soon as possible." Pientadosi says. Oftentimes, you will have to submit and resubmit and resubmit again. Save copies of everything you submit to your Realtor or lender and date everything with the dates you submitted.